Screens
Screens enable to divide rooms and to create a private area for donors, but also an office space for doctors in charge of the blood collection.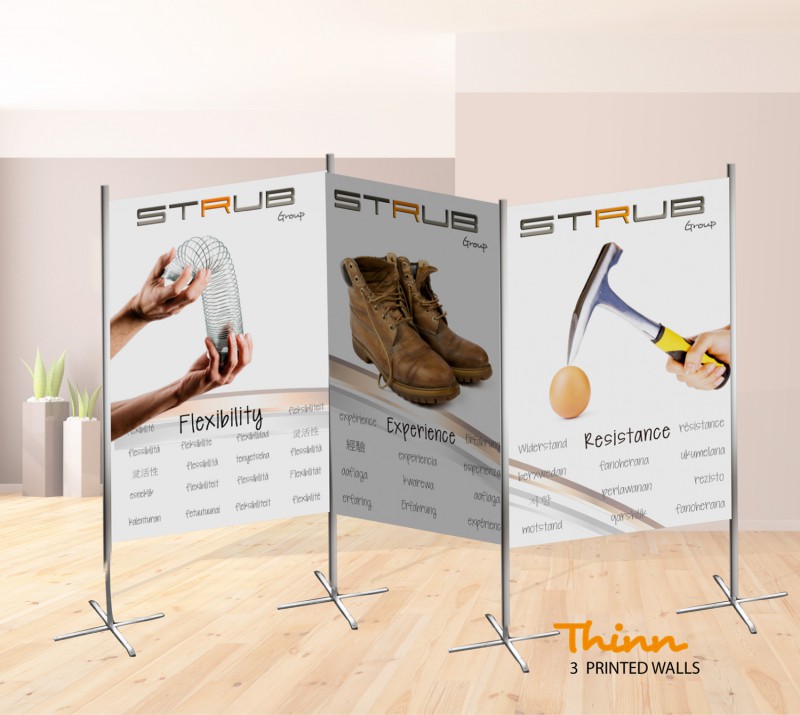 Foldable = gain of space

Easy to use

PVC non-flammable, M1 category

Can be carried with beds

Logos and advertising messages can de added

Several sizes on request

Two versions available

THIN

Made with telescopic anodised aluminium posts and with a curtain in PVC-mesh.

The screen gives the possibility to build a wall or a cabin totally closed.

It closes by winding, which enables a maximal gain of space.

SAMY​
Very light.
It closes with an accordion system.
Wheels can be added.
Optionnal: windows, briefcase, advertising.
Große Ahlmühle 27, 76865 Rohrbach, Allemagne - Tél : +49 (0) 63 49 - 92 86 37    Mail : info@strub-group.com
STRUB GmbH - Company certified ISO 9001-13485
All our products are in conformity with CE standards.
Disclaimer